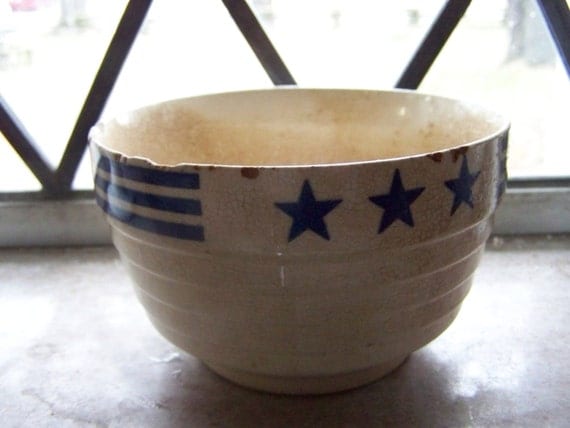 Blue is such a powerful color. It can be rich or royal or like the sky above, clear and sparkling like an ocean.
In home decor it has a strong impact. Have you ever seen a wall all clustered with blue plates hanging in a grouping. Great for a hall or stairway area to make a statement. I love blue plates and dishes with different patterns all mixed together as a table setting. Fun to mix and match. I have seen a lot of mix and match in the fashion world lately as well, with all sorts of crazy pairings of plaids and flowers, stripes and paisley, and so on.
Others in my top list of color loves:
red, deep red, not orangish-red
shades of green
coral
and somewhere between aqua and robin's egg blue- whatever you call that!
What color do you love?
If this vintage ceramic bowl strikes your fancy, featuring rich blue ,
you may find it listed
HERE
.